Registration for Grades 1-9 2015-16 Religious Education has begun!  We are going forward with our new Summer School pilot program for Grades 3 to 5 so please read details below for important information.
Steps to Register for Religious Education:
Fill out the Registration Form found below and return it to the rectory.  Deadline for Grades 3 to 5 Supplemental Summer School is May 15th.  Deadline for all other programs is June 30th.
Keep in mind some required program class sizes (i.e., Grades 2, 7 & 8) are limited and students will be assigned on a first come first served basis. You will be notified of class assignments by mid-August.
We are asking you to register each child who will be attending the program, even if they will be homeschooled. Students in Grades 3 – 6 are eligible to be homeschooled.
All students registering for the first time, who did not receive the sacraments of Baptism and/or First Communion at St. Joseph Church, must include an original sealed copy of their baptismal certificate with the registration form.
If you are new to the Parish, we ask that you register as a parishioner before registering for Religious Education classes.
Books are available for purchase in the rectory during our regular hours; Monday – Friday 9:00 a.m. – 7:30 p.m. Saturday – 9:30 a.m. – 5:00 p.m. Sunday – 9:00 a.m. – 5:00 p.m.
For more information on each grade please visit the Grade Level Menus. Visit the Schedule Menu for class days and times.
New This Year!  Supplemental Summer Religious Ed program for Grades 3 – 5
Thank you for your response to this new and innovative program!  We have designed the summer program based on your feedback and look forward to beginning this new endeavor at St. Joseph Parish.
Program for Grades 3 to 5 is Monday, July 13th to Friday, July 17th.
Class begins at 8:45 a.m. and runs until 3:00 p.m.
The students will attend daily Mass at 9:00 a.m. with Mrs. Keith.
Snacks will be provided but students should bring a bagged lunch each day.
The material covered during a typical school year will be covered in this week.
There will be NO weekly class during the school year.
In addition, there will be four parent/child meetings during 2015-16:

Opening Meeting, Sunday, July 12th from 4:00 to 5:30 p.m.
Three Sunday school year meetings from 4:00 to 5:30 p.m.; November 15th, January 24th and March 6th.
Registration Form
Registration Form 2015_16 (PDF, 114K)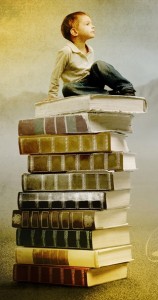 Scholarships
St. Joseph Parish is blessed to have the support of many generous parishioners and will never turn a student away for financial reasons. If your family is in need of assistance, do not hesitate to contact the rectory or make note of it on your registration form.
Questions
Please call Diane Murphy at 781-245-5770, Monday-Tuesday, 9:30 a.m. – 2:30 p.m. or Thursday, 9:30 a.m. – 2:30 p.m. or email me at dmurphy@stjosephwakefield.org