Thank you for considering giving to St. Joseph Parish.  Below is a description of options for donations.  Our preferred method of donation is Online Giving or Electronic Giving.
Online Giving, also called Electronic Giving, is the preferred method of donation because
You can use credit/debit cards or your bank account.
You can make changes (start, stop, change) to your contributions at any time, see reports on your contribution history and generate tax statements at year-end.
You have the opportunity to make gifts to special collections in addition to regular, recurring offerings.
Parishioners have asked how they can regularly give to St Vincent de Paul.  ParishSoft Giving has an option to do that.
Parishioners have asked how they can give to St. Joseph School. In ParishSoft Giving, you will find two funds for St. Joseph School one entitled "St. Joseph School" for unrestricted giving, the other "St. Joseph School Tuition Assistance" expressly for that purpose.
Electronic Giving helps the parish streamline cash flow, especially during bad weather or vacation times.
To set up electronic giving through our secure vendor, My Own Giving,  click the button below to go to our secure site.  From this site, you can register for electronic giving and set the dollar amounts and frequency of your giving.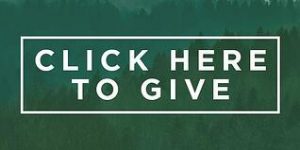 If you are interested in signing up for electronic giving but need assistance setting it up or managing it, we would be happy to help you.  Contact Maureen Miller, the parish accountant, for further information.  You can also download the document for managed givers at the bottom of this page.
Offertory Envelopes

Offertory Envelopes allow you to put cash or a check in the offertory collection basket.  Because the envelope has your name, address, and envelope number on it, we can track your offertory and provide you with an end of the year tax statement.  The downside of envelopes is that they require manual effort to count and input the offertory.  Also, our receipt of offertory envelopes is based on church attendance.  Vacations, a bad storm, or something like the Superbowl can cause church attendance to fluctuate and thus adversely affect the offertory amount received.  You can request envelopes by contacting the rectory.
Online Giving