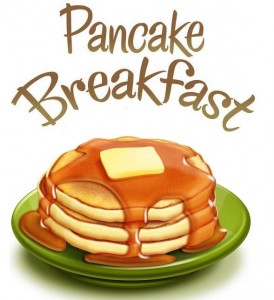 Come enjoy a feast!
Our menu includes: plain and chocolate chip pancakes with syrup, bacon, sausage, coffee and apple juice
Hosted by: St. Joseph School
When: Sunday, February 7, 2016
Where: Father Gillis Hall
Time: After the 7:30a.m. and 9:00a.m. Masses
Cost: $5.00 per person and $15.00 per family
We will be having a 50/50 raffle at the breakfast too! All proceeds will benefit the PTO activities and 8th Grade graduation. We hope to see you there!!!